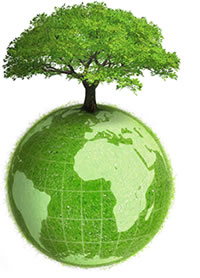 Pulp mold is a shock absorbing material made from paper.
Its materials are newspapers, corrugated papers, and milk packs.
Because of the use of paper, pulp mold has breath-ability, a water-holding property, and maintains its shape.
This is why it keeps fruits and eggs fresh for a long time.
The ashes of old pulp mold are the same as those of trees and grass.
In addition, we don't use any harmful chemical substances, which means sustainability for our planet.
Not only is pulp mold used with reused papers, but after use can also be degraded as soil.